Gazebos and screens can make all the difference in your adventure.
If you don't want an add-a-room, then a gazebo is the way to go!
Need to get out of the sun or away from those pesky mosquitos?
Make your outdoor space enjoyable with these gazebos and screens.
We have added the weights to hold down your corners. No-one wants their tents blowing away or upending in a wind storm. Holding them down using either weights or pegs is something to think about.
We have listed some sun screens as well. This is a very popular item for RVers.
They are great and easy to  attach to your awning. Just slide it into the open groove on the bottom of your awning. Use them to create a nice, shaded spot without blocking your view. You can see through them, but the sun doesn't make it through. We actually held ours down with full water bottles, to stop it from billowing.
Some gazebos are just shells, with the top. These are amazing for constructing a cooking area that is shaded and dry. Some gazebos can come with the screened walls, and also the solid walls. Whatever your needs are, you will find something here!!!
* This website contains affiliate links to products that we recommend. If you purchase something from this site, we may receive a small percentage of the sale at no extra cost to you.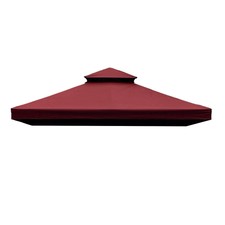 Some other ideas we thought you would like!!!